---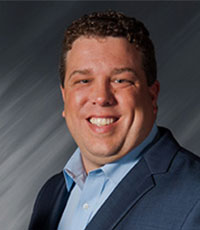 Attorney Jeffrey R. Bellomo 
Certified Elder Law Attorney
Bellomo & Associates, LLC 3198 East Market Street York, PA 17403
Jeffrey R. Bellomo, Esquire is a Certified Elder Law Attorney by the National Elder Law Foundation under authorization of the Pennsylvania Supreme Court. He received an LLM in Taxation and Estate Planning Certificate from Temple University School of Law, and received a B.A. Degree with honors with an emphasis in Political Communication, from Juniata College. He received his Juris Doctor from Widener University School of Law, and clerked for the Honorable David L. Ashworth of the Lancaster Court of Common Pleas.
He is admitted to the Bars of the Supreme Court of the United States, the Supreme Court of Pennsylvania, and the U.S. District Court for the Middle District of Pennsylvania. He is a member of the Pennsylvania and York County Bar Associations.
Since 2010, he has been named a Rising Star for by Pennsylvania's Super Lawyers, being selected based on peer nominations and professional achievements. This honor is received by only 2.5 percent of the total lawyers in Pennsylvania and includes top lawyers who are 40 years old or younger.
Jeffrey has been certified as a member of The Lawyers of Distinction, which is the fastest growing community of distinguished lawyers in the United States, limited to the top 10% of attorneys in the United States.
In addition, Jeffrey has taught attorneys across the country the legal-technical aspects of Estate Planning and Elder Law as well as how to run an Estate Planning and Elder Law Practice.
Jeffrey's passions are his wife, Whitney, and their daughter DeAnna.
---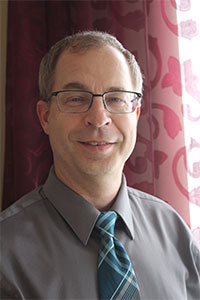 Dean T. Fink, CPA Fink & Company, P.C. located in York, PA.
Certified Public Accountant
Dean T. Fink, CPA is a Certified Public Accountant licensed by the Commonwealth of PA to practice public accounting over the last 28 years. Dean received his Bachelor of Science Degree in Accounting from Messiah College. He has provided services in public accounting including accounting services, tax and auditing.
Dean is a member of the American Institute of Certified Public Accountants (AICPA) and the Pennsylvania Institute of Certified Public Accountants (PICPA). He has been awarded a Certificate of Educational Achievement (CEA) in Governmental Accounting and Auditing by the AICPA.
Fink and Company, PC, CPA's has been in existence in providing public accounting services for over 60 years and founded by Dean's grandfather Elmer R. Fink, CPA. Currently, the firm is owned and managed by Dean's father, Marvin D. Fink, CPA, and himself as partners. The firm continues to provide services in accounting, tax, and auditing with special audit and review emphasis in governmental units and nonprofit organizations.
Dean lives in Spring Grove, PA and has two daughters and two grandsons. He is a member of the Spring Grove Area C&MA Church. He functions as treasurer in various organizations and serves on various nonprofit boards of directors. He is passionate about music and plays the French Horn with the Herald Brass and has traveled throughout the United States and the world sharing this love of music.
---
Wayne Schmidt, CFA®
Chief Investment Officer of Gradient Investments, LLC
In 2008, Wayne brought 30 years of institutional investment experience to the private clients of Gradient Investments. During his tenure at AXA Investment Managers, Wayne served as senior portfolio manager for the U.S. Investment Grade Fixed Income Team. As the lead portfolio manager, he managed $9.5 billion of fixed income assets with a variety of mandates ranging from aggregate, corporate and government bond portfolios.
Wayne has been quoted on the subject of the global economy in numerous nationally and internationally recognized investment publications such as Bloomberg, Reuters and The Los Angeles Times. He is a Chartered Financial AnalystTM and a member of The Chartered Financial Analyst Institute and the Twin Cities Society of Security Analysts.
---
Michael Binger, CFA®
Senior Portfolio Manager of Gradient Investments, LLC
Mike brings over 24 years of institutional equity investment experience to Gradient Investments and its affiliated advisors and clients. He has extensive experience working directly with financial advisors designing and actively managing portfolios. Mike has successfully invested in numerous market and economic cycles giving him a level and depth of experience that is rare in this industry. He spent more than 20 years at Thrivent Financial where he managed numerous equity funds through various economic cycles. Mike's media highlights include numerous appearances, providing market insight on CNBC, Bloomberg TV and Bloomberg Radio.
Mike has also been quoted in The Wall Street Journal, Barron's, Smart Money, Reuters, Business Week and numerous other local, national and global investment publications.
---
Mariann Montagne, CFA®
Senior Investment Analyst of Gradient Investments, LLC
Mariann has 20 plus years of working with both institutional and high net worth clients and has amassed a strong breadth of investment experience in her tenure. This experience includes company and industry sector analysis, risk monitoring and portfolio management in both the equity and fixed income markets. She is highly attuned to economic and market conditions, and has extensive experience selecting individual stocks, ETFs and mutual funds. In addition to being a CFA, she is a member of both the CFA Society of Minnesota and the CFA Institute. Mariann's media highlights include quotes in Barron's, The Wall Street Journal, Fortune, NPR, Washington Post and the Chicago Tribune. She has also appeared on Bloomberg TV and Fox Business News.